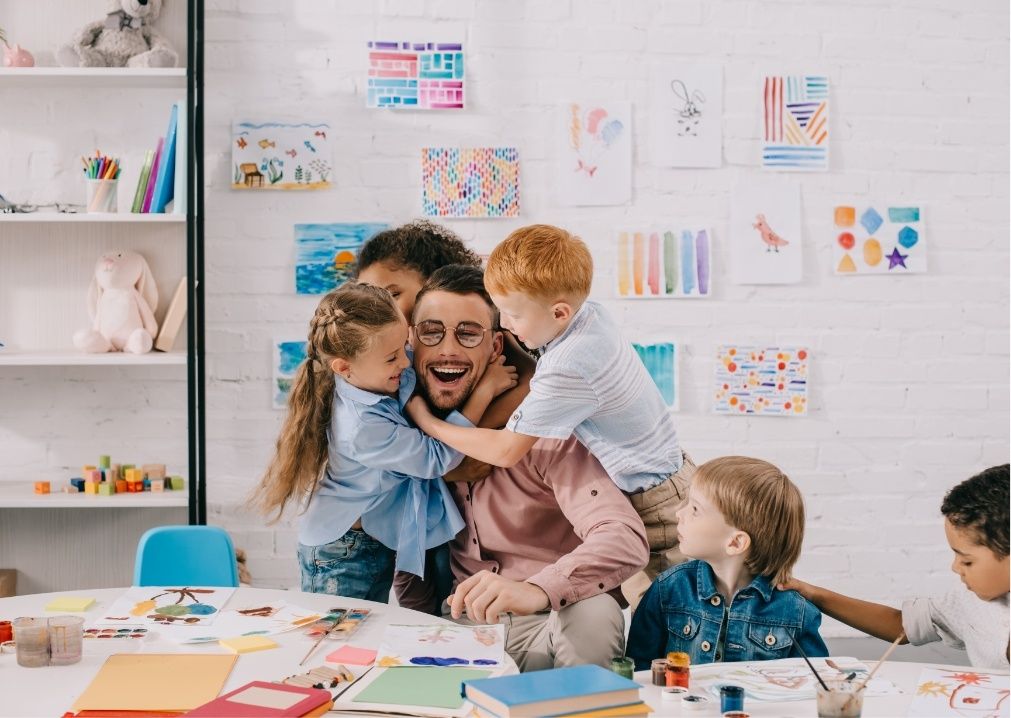 What Jobs Can I Get With a Masters in Education?
What types of careers can you get with an education degree? Read on to find out the different concentrations, salary range, and financial aid available for education majors. Once you've decided which field interests you most, consider the different career options available for education majors. Here are a few ideas to consider:
Career options
An education degree can lead to a wide variety of careers. Education administrators help guide education at the higher level. Their job responsibilities range from advising school boards to assisting local education departments with legal requirements. As a result, career options as an education administrator include school, college, and university administration. Of course, the exact level of administration you can reach will depend on your experience as a teacher. If you are looking for administrative work in a university, however, you should pursue higher education to qualify for such a job.
Public and school libraries benefit from the education backgrounds of their staff. Public library professionals can develop literacy programs, computer skills training, and connections to refugees and immigrants. An education background helps individuals develop empathy and communication skills, which can lead to a wide variety of career opportunities. They may also learn to create engaging activities to help others learn. In addition to helping individuals learn, education degrees can help those working in libraries gain new insight into their own learning processes.
Concentrations available
Students pursuing a degree in educational studies have a wide variety of options when it comes to choosing a concentration. Curriculum, Instruction, and Equity examines different approaches to teaching and learning in both formal and informal settings. Students studying this concentration explore the historical context for equity in education and the ways in which educational institutions and practices can promote social justice. They can also focus on various educational theories. To learn more about these topics, students should choose a concentration that interests them.
The focus of the Educational Administration and Leadership concentration is to create effective and efficient school leaders. Students pursuing this concentration are typically practicing teachers who are looking to take on the role of school leaders. They will learn about the clerical tasks involved in running a school as well as the leadership functions that go along with it. Some schools require students to complete internships and certification requirements to qualify for a leadership position, so they should carefully consider which concentration best suits their needs.
Salary range
The salary range for jobs with an education degree can vary significantly. Many of the positions have a relatively low starting salary, but as experience increases, salaries can increase. For example, a teacher with a master's degree will earn about $38,500 per year when they begin their career. However, salaries tend to increase as experience increases. For example, a teacher with a master's degree and 10 years of experience will make around $55,000 per year. The salary range also increases as a teacher gains experience. If the educator is certified through NBPTS, the salary range is higher.
An education degree increases earnings potential. According to the U.S. Bureau of Labor Statistics, earning an associate degree increases earnings by more than $7000. Similarly, earning a bachelor's degree raises pay by more than $26,000. Even if you're just starting out, earning a college degree will allow you to take advantage of higher earning potential. In 2020, an employee without an education degree will make an average of $41,950. On the other hand, employees with an associate's, bachelor's, master's, or doctoral degree will earn an average of $58,330 per year. Unemployment rate is 2.7 percent for these employees.
Financial aid
As you may be aware, the need for qualified teachers is increasing across the nation. Many communities are experiencing teacher shortages, and rising college tuition can be a significant challenge to a future educator. There are a variety of ways to secure financial aid for a teaching degree, including scholarships, grants, and forgivable loans. Read on to learn more about some of the most common forms of financial aid for jobs with an education degree.
The government offers several types of student aid for people planning to earn a degree in education. Federal aid covers tuition and room and board, as well as books and supplies. Federal aid also covers dependent care, if needed. Many schools participate in the federal loan program. State and federal programs provide scholarships to teachers who are planning to enter a teaching career. Once you've determined your eligibility, you can begin researching ways to pay for your education.